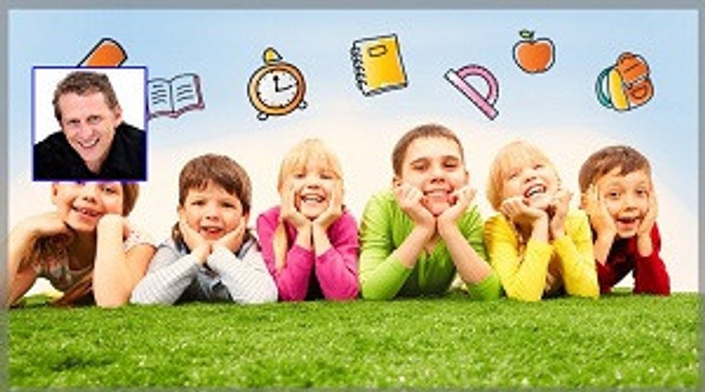 How to get your kids to cooperate-even if they don't want to
Say Goodbye To The Threats, Shouting, and Sneaky Bribes In Order To Get The Full Cooperation and Respect You Deserve
Watch Promo
Enroll now
"Discover The Proven Methods & Secrets To Getting Your Own Kids To Not Only Happily Cooperate With You, But Also For Them To Enjoy More Happiness and Self-Esteem!"
The Toughest Challenge You Face As a Loving Parent
No matter if you're the parent of a toddler or teen, or maybe have several kids, one of the toughest aspects about parenting is getting full cooperation from them. Sure, you love your own children with all of your heart, but let's just be brutally honest for a minute. Many times, they simply will not cooperate or listen to you, or even obey you…and this can become very problematic.
When your own child or teen doesn't obey you or listen to you, and is defiant, it can put a lot of pressure and stress on you as a parent. Dancing that fine line between loving your child and disciplining them to make them cooperate can be extremely difficult.
You want to raise them to obey and cooperate with you, but at the same time, you don't want to be too harsh on them either. Deep down you probably fear that if you're TOO hard on them, they may resent you not only now, but into adulthood.
With all that being said, this raises the biggest questions of them all…
How do you get them to actually listen to you, and obey you, each and every time?
How can you get them to cooperate with you without having to yell or make threats?
How can you garner the respect and admiration from your kids that you deserve?
How can you boost their own self-esteem, while also maintaining the peace with them?
What you need is a workable solution or "secret formula" that'll give you the control you need over your kids in order to get the full cooperation you desire (without being mean or forceful).


Right now, you're simply doing the very best you can as a parent. You work very hard at it, but sometimes you simply don't know exactly HOW or WHAT you need to do or say in order to get the cooperation from your kids that you want the very most (and without all the unnecessary drama).
Deep down, you know there's got to be a secret trick to all of this. There has to be some sort of method or positive actions you can take that will finally make your kids not only cooperate and listen to you, but also respect and love you even more as well.
Luckily for you, this solution now exists for you and it couldn't be easier to not only learn, but to implement in order to get the REAL RESULTS you want just like you'll see in the video below.
Introducing The Step-By-Step Course You've Been Looking For…
How To Get Your Kids To Cooperate – Even If They Don't Want To is the transformative course that you've been looking for if you're ready to get the cooperation from your kids that you really want.
If you want to learn the real tips, tricks and techniques to help put yourself respectfully in charge of your kids, get them to listen and cooperate with you, and also help boost their self-esteem at the same time, then this course is perfect for you.
Unlike other online courses or even books on this subject, this course is very different. It contains no "fluff or filler" content, only SIMPLE and HIGHLY EFFECTIVE actionable steps you can take to win the power struggle over your kids, and finally get the cooperation you desire the very most.
In fact, once you implement just a few of the tactics you'll discover inside the How To Get Your Kids To Cooperate – Even If They Don't Want To course, you'll be amazed at not only how much more happy you'll become as a parent, but so will your kids as well.
All you have to do is go through each of the course modules, watch and listen to the easy-to-follow instructional videos, and then start taking action. That's it.
Here's A Quick Sneak Peek At What Will Be Revealed To You Inside This Helpful Course…
Discover the most effective ways to set proper boundaries with your kids in order for them to listen and cooperate with you right away! Do this wrong and it can lead to a mountain of frustration and added stress!
Finally figure out exactly what you've been doing wrong all this time that's been making your own kids become so resistant, defiant and stubborn towards you. You'll be shocked at what this actually is!
Find out the actual words that causes massive amounts of tension and conflicts in your own household and what they need to be changed to in order to reverse any conflict. This is no gimmick trick, it's based on pure science!
Learn the powerful parenting skills and proven tactics in order to get full cooperation and respect from your own kids, without having to shout or be over-demanding. This is a MUCH more calmer approach that works wonders!
Do your own kids lack confidence, give up easily when challenges arise, or have an "I can't do it" attitude? You'll learn the real trick to boosting their confidence and giving them the inner strength to persevere no matter what they face!
Discover the biggest "traps" and pitfallsyou must avoid with your own kids to end conflict, resentment, and resistance. The more you know about this, the better results you'll get and the easier your life will become as a parent.
Find out how to tap into the transformative power of "Share What You Need" in order get greater positive results with your own kids. Most parents get this all wrong, but you don't have to make the same mistakes!
Learn how to implement the skills of the "4 Quadrants of Conscious Learning" in your own parenting and watch the positive impact it'll have in your own home. This can be applied right away and it works amazingly well!
Discover the ONE powerful question you can ask your own child in order to "unlock" the resentment they may feel towards you. This one can be a total life changer as a parent!
Want to give some motherly or fatherly advice to your own child, but do it in a way that actually gets them to pay attention and take the advice to heart? You'll learn exactly how to do this the fast and simple way!
You'll learn all the information, tips and techniques mentioned above plus so much more in this very informative and easy-to-follow online course


---
If you're ready to enjoy more cooperation with your own kids, better communication, less fighting and stress, and more enjoyment as a parent…then this course is for you.
This is a complete online video course that comes with multiple instructional videos, as well as helpful summary sheets you can print off for easy reference.
Not only will the information found in this course save you a lot of time and stress, it'll help you open the doors of greater confidence, self-esteem and happiness for your own kids as well. It's a total WIN-WIN for both you and your kids.
You deserve to have a closer and more cooperative relationship with your kids, and this course will give you all the tools and insights you need to get a FRESH START no matter how difficult things may be right now.
The sooner you can implement this information into your own parenting, the better. If you continue down the same path you're on, things more than likely will get even worse as they get older.
Watch the video below where Charmaine shares how just one tiny change transformed her whole family.

Invest In This Course Today RISK FREE Thanks To My 30-Day 100% Money Back Guarantee
By now you've probably tried other courses or read other books on this subject that did not help you. I'm confident that this course will not only be better, but much more effective than anything else you've ever tried.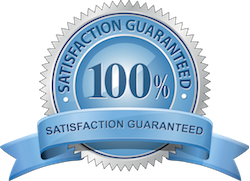 With that being said, I'd like to offer you a complete 30-Day, 100% Money Back Guarantee on your purchase. If you don't have multiple breakthroughs and "AHA!" moments while going through this course or don't find real value in it, simply let me know within 30 days of your purchase and I'll happily refund your purchase in full, no questions asked.
Your Instructor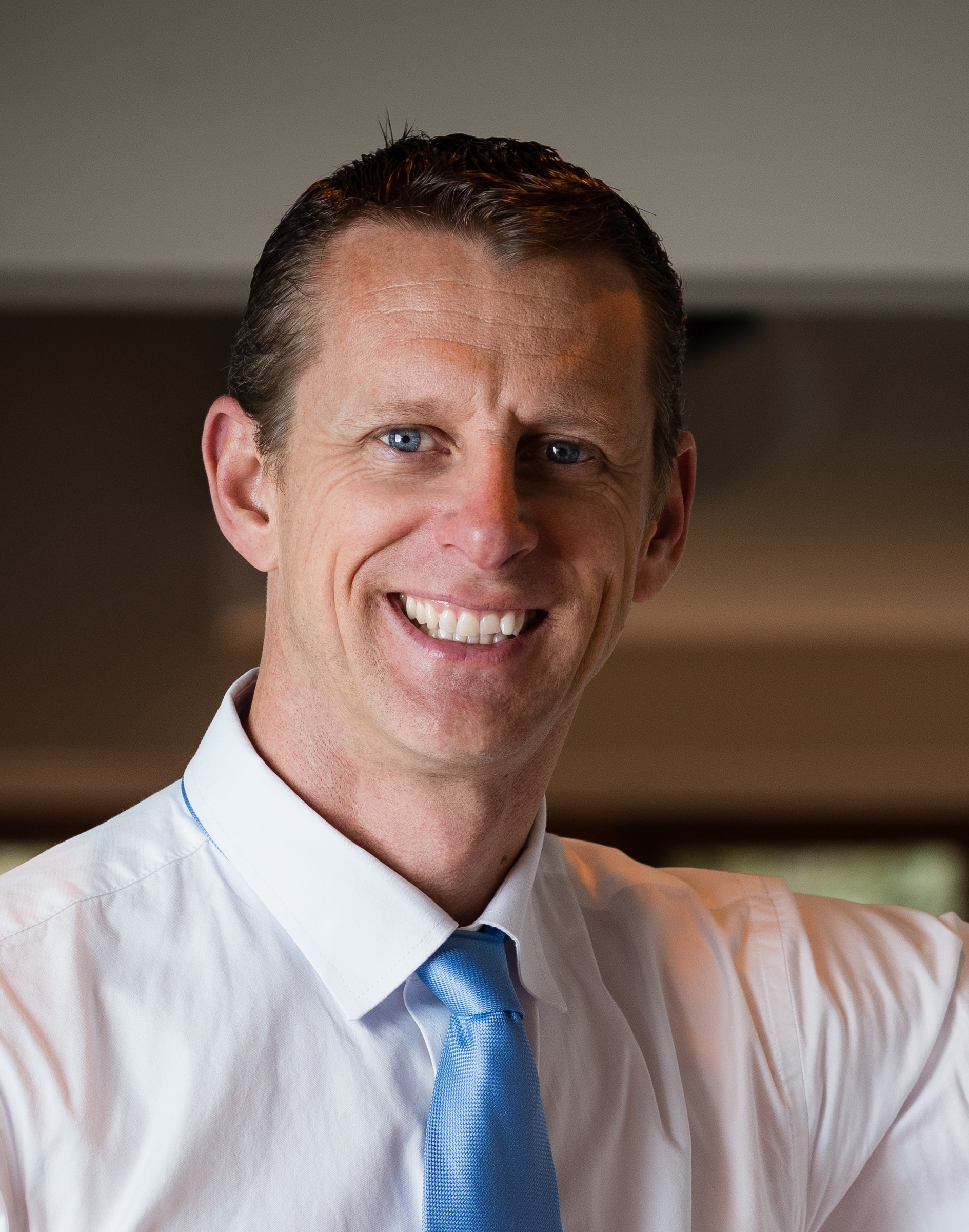 With over 12 200 parents already enrolled in his online courses, Robin Booth is an international expert in providing emotionally intelligent solutions to everyday parenting challenges. Over the last 15 years he has supported hundreds and thousands of teachers and parents from around the world create breakthroughs in getting their children to cooperate with them.

Internationally he is mostly known for founding the Synergy Schooling Approach (in 2005). This approach demonstrates how easily personal and academic excellence can be achieved when a teacher uses skills in boosting self esteem and developing the child's internal motivation for success .
Upon experiencing the amazing changes in their children (the children being happier, more cooperative and more confident), these parents asked Robin to share with them these same skills. And now he wants to share these with you!
Robin has an incredibly unique and respectful way of understanding and unlocking the challenges parents face every day. This means you will not have come across many of these skills before.

Due to this success, Robin is often asked to travel to speak at conferences, be interviewed on TV and Radio and run workshops for parents and teachers. He has published books and many other parenting resources.
For the last 8 years, many schools in South Africa include Robin's workshops with FULL attendance by ALL their parents and teachers as they have proven so successful in building self esteem and getting cooperation.
He lives in Cape Town, South Africa, with his family.
Frequently Asked Questions
When does the course start and finish?
The course starts now and never ends! It is a completely self-paced online course - you decide when you start and when you finish.
How long do I have access to the course?
How does lifetime access sound? After enrolling, you have unlimited access to this course for as long as you like - across any and all devices you own.
What if I am unhappy with the course?
We would never want you to be unhappy! If you are unsatisfied with your purchase, contact us in the first 30 days and we will give you a full refund.